Start your Triathlon Adventure here
Introduction to Triathlon Clinic


Come learn the in's and out's of Triathlon and meet Club members.
The Intro to Tri Clinics are held in conjunction with the Pasadena Triathlon Race held annually at the Rose Bowl Stadium and Rose Bowl Aquatic Center. Please email info@pasadenatriclub.com if you have any questions.

Time: 7:00pm to 8:30pm
Location: Rose Bowl Aquatics Center (Upstairs Room), 360 N Arroyo Blvd, Pasadena, CA 91103
Benefits of the Pasadena Triathlon Club
How to start training for triathlon
Resources for the new triathlete
Nutrition for training and race
Tips and tricks of race day – getting there, setting up transition, swim, bike, run
Pick a race – great local races to start with
Gear you need, gear you might want and where to get it
Race Day Check List. See below. Here's a list of everything you might need. Don't forget your helmet!
Local Triathlon Races – Beginner Friendly
Pasadena Triathlon – Rose Bowl – Usually March
Bonelli LA Tri Series – Bonelli Park – Usually April, May, June, October
Other Resources for a New Triathlete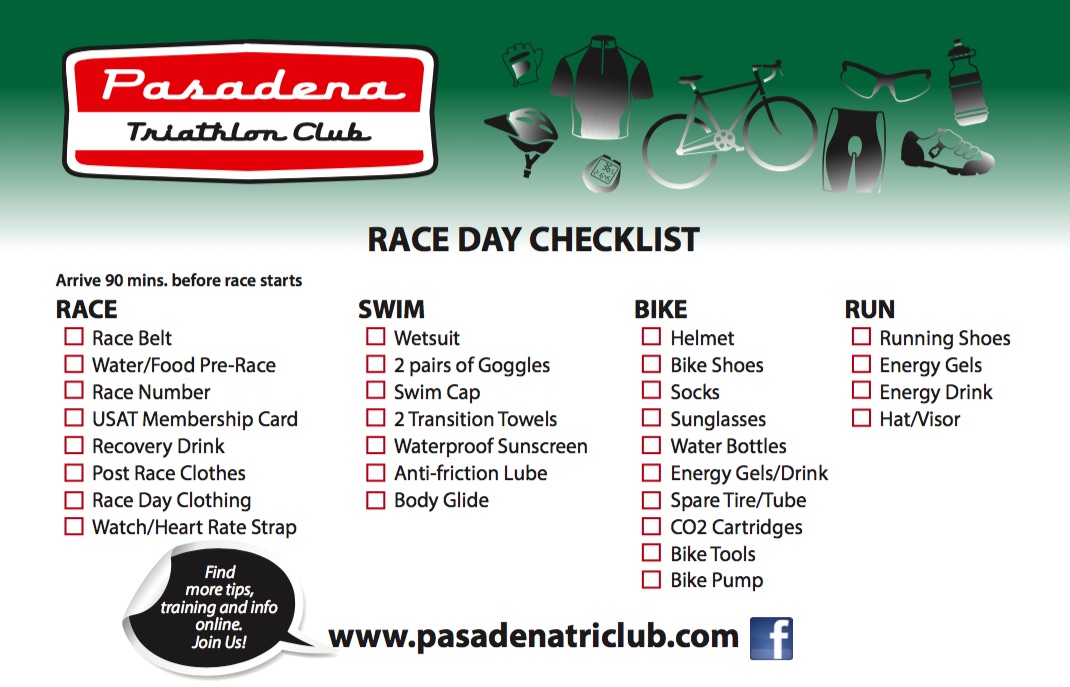 There are scheduled Intro to Tri Clinics sessions at this time. Check back on our Club Calendar later.
[revised 12/14/20 JW]